Model Description
*** PROMOTION *** FREE DELIVERY UP TO 50 MILES *** £50 DELIVERY UP TO 100 MILES ***
At Omega Yamaha Centre you can buy your new Motorcycle or Scooter with the best deals in London.
24 Months Factory Warranty,
1-year Road Tax Included,
3 Years MOT Exempt,
2 years roadside assistance free of charge (RAC),
No Extra Fees, OTR Included,
73 Plates Available,
PCP and HP Finance Available,
Nationwide Delivery *,
Competitive Price (Best Deals in London),
Clothing In-Store,
Bike and Rider Accessories Available in Store,
Authorized Service Centre (Workshop),
Off-site Purchase,
Video Call Available.,
ULEZ Compliant,
CBT and Provisional licence friendly.
Yamaha has been developing and producing electric vehicles for three decades – in addition to being recognised as one of the world's most respected high-quality scooter manufacturers – so you can be sure that the stylish new NEO's comes with an attractive design, the latest technology and first-class reliability.
Comfortable, agile and easy to ride, this new generation Yamaha scooter is powered by a lithium-ion battery and driven by a hub-mounted electric motor that gives you strong and controllable acceleration – but with zero emissions and a super quiet ride! New NEO's: Move Smart.
Other used & new bikes in stock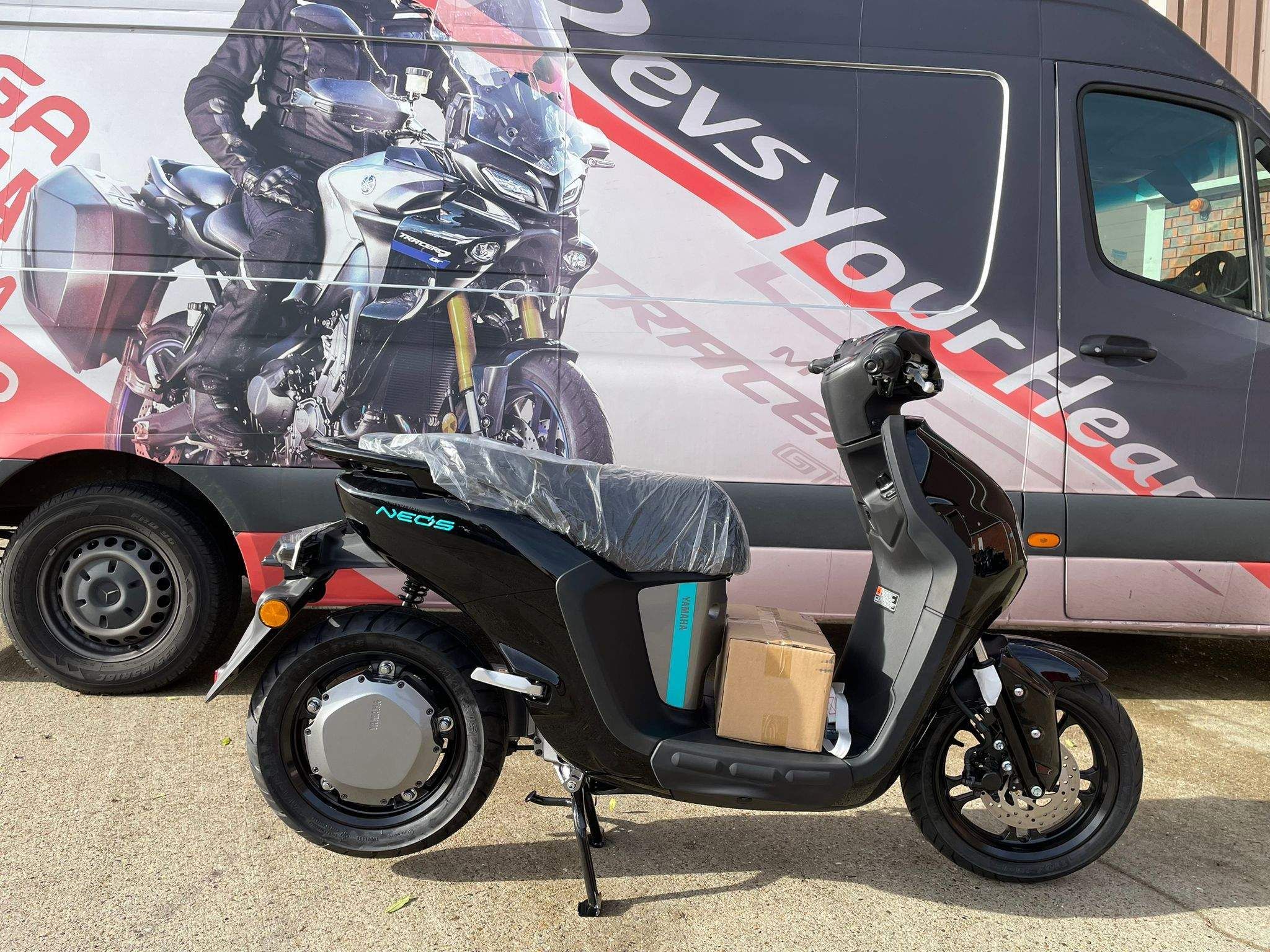 Brand Name
Product Name
Price
Product Availability