Model Description
At Omega Yamaha Centre you can buy your new Motorcycle or Scooter with the best deals in London.
24 Months Factory Warranty,
1-year Road Tax Included,
3 Years MOT Exempt,
2 years of roadside assistance free of charge (RAC),
No Extra Fees, OTR Included,
Free Data tool tracker* (only pay installation – subject to availability),
23 Plates Available,
PCP and HP Finance are Available,
Nationwide Delivery *,
Competitive Price (Best Deals in London),
Clothing In-Store,
Bike and Rider Accessories Available in Store,
Authorized Service Centre (Workshop),
Off-site Purchase,
Video Call Available.,
ULEZ Compliant.
XSR700 Legacy is great to look at – and even better to ride! The beating heart of this charismatic modern retro is Yamaha's iconic 690cc CP2 engine that punches well above its weight to give amazing acceleration. And the combination of a compact tubular chassis with plush suspension and block pattern tyres gives outstanding agility and roadholding on the street and gravel.
Special Featured:
Top-class look & feel,
Yamaha Heritage inspired colours and graphics,
Timeless style, up to the minute technology,
Light, compact and agile,
Best-selling torque-rich engine,
Light and slim tubular backbone frame,
Classic scrambler design,
Braced scrambler handlebars, grips and chunky footrests,
High-tech XSR family lighting,
Forward-mounted round LCD meter,
Block-pattern Pirelli MT 60 RS dual-purpose tyres.
Other used & new bikes in stock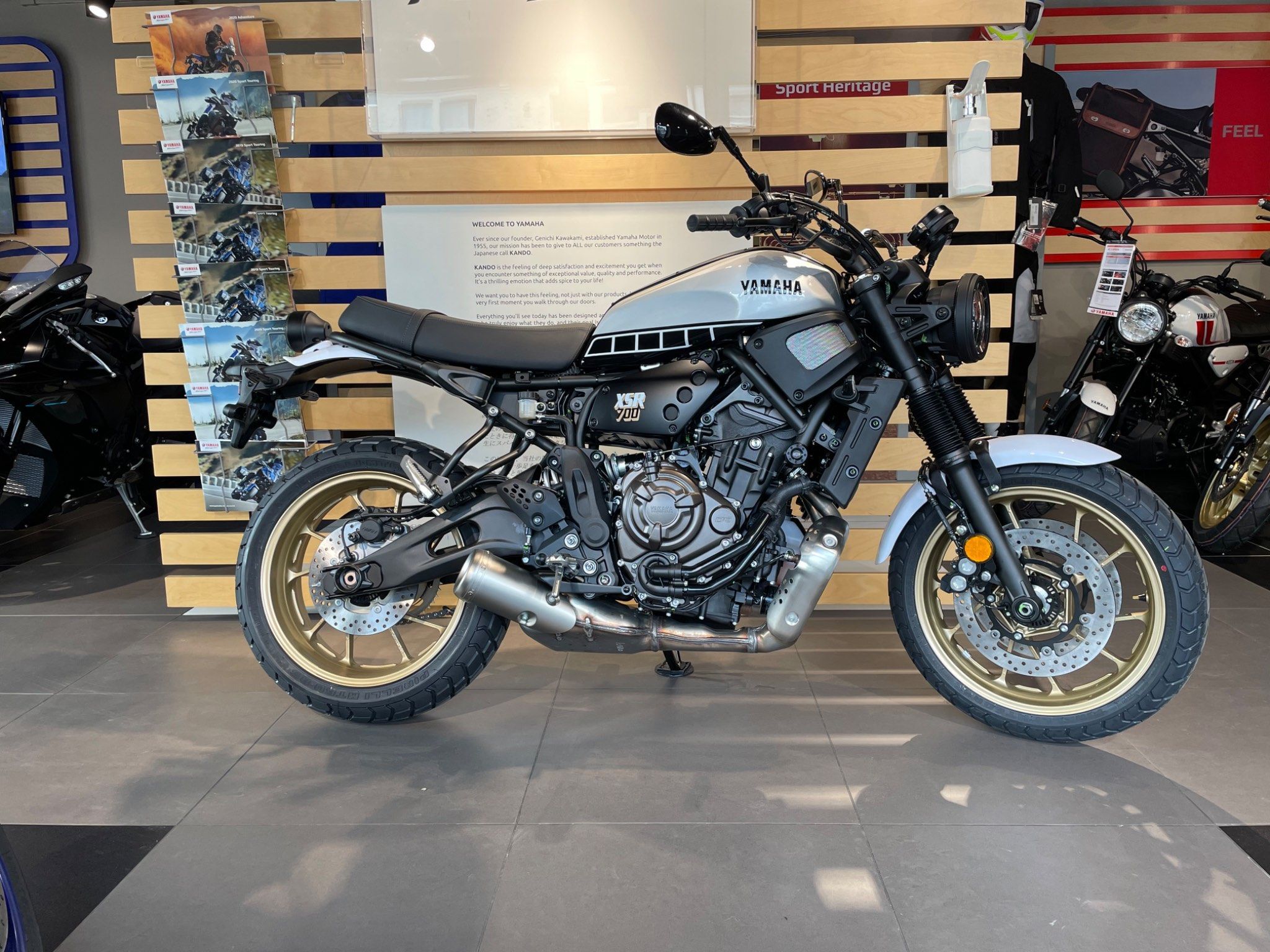 Brand Name
Product Name
Price
Product Availability