Model Description
At Omega Yamaha Centre you can buy your new Motorcycle or Scooter with the best deals in London.
24 Months Factory Warranty,
1-year Road Tax Included,
3 Years MOT Exempt,
2 years of roadside assistance free of charge (RAC),
No Extra Fees, OTR Included,
Free Data tool tracker* (only pay installation – subject to availability),
73 Plates Available,
PCP and HP Finance are Available,
Nationwide Delivery *,
Competitive Price (Best Deals in London),
Clothing In-Store,
Bike and Rider Accessories are Available in Store,
Authorized Service Centre (Workshop),
Off-site Purchase,
Video Call Available.
Can be Riden on a CAR LICENCE*
Test Ride Available – Feel Free to contact us for more info
TRICITY 300
Everything about this premium Urban Mobility vehicle is designed to make commuting simple, easy and fun. The dual leaning front wheels provide additional grip for smooth cornering – and the lightweight steering and narrow dimensions make it easy to filter through congested streets.
Every time you come to a stop the Standing Assist System is a welcome convenience – and when the lights go green the responsive 300cc Blue Core EURO5-compliant engine gets you to your destination in record time. With beautifully styled bodywork and a class-leading specification, the Tricity 300 is the best move in town. *Limitations and restrictions may apply per country under applicable local laws.
*3-wheel Urban Mobility with Tricity DNA
*Economical and powerful 300cc Blue Core EURO5-compliant engine
*Traction Control System (TCS)
*Standing Assist System
*Lightest in class / Autonomy
*Large storage space
*LCD instruments and high-quality finish
*Large diameter disc brakes.
Please feel free to contact us for any further information.
Other used & new bikes in stock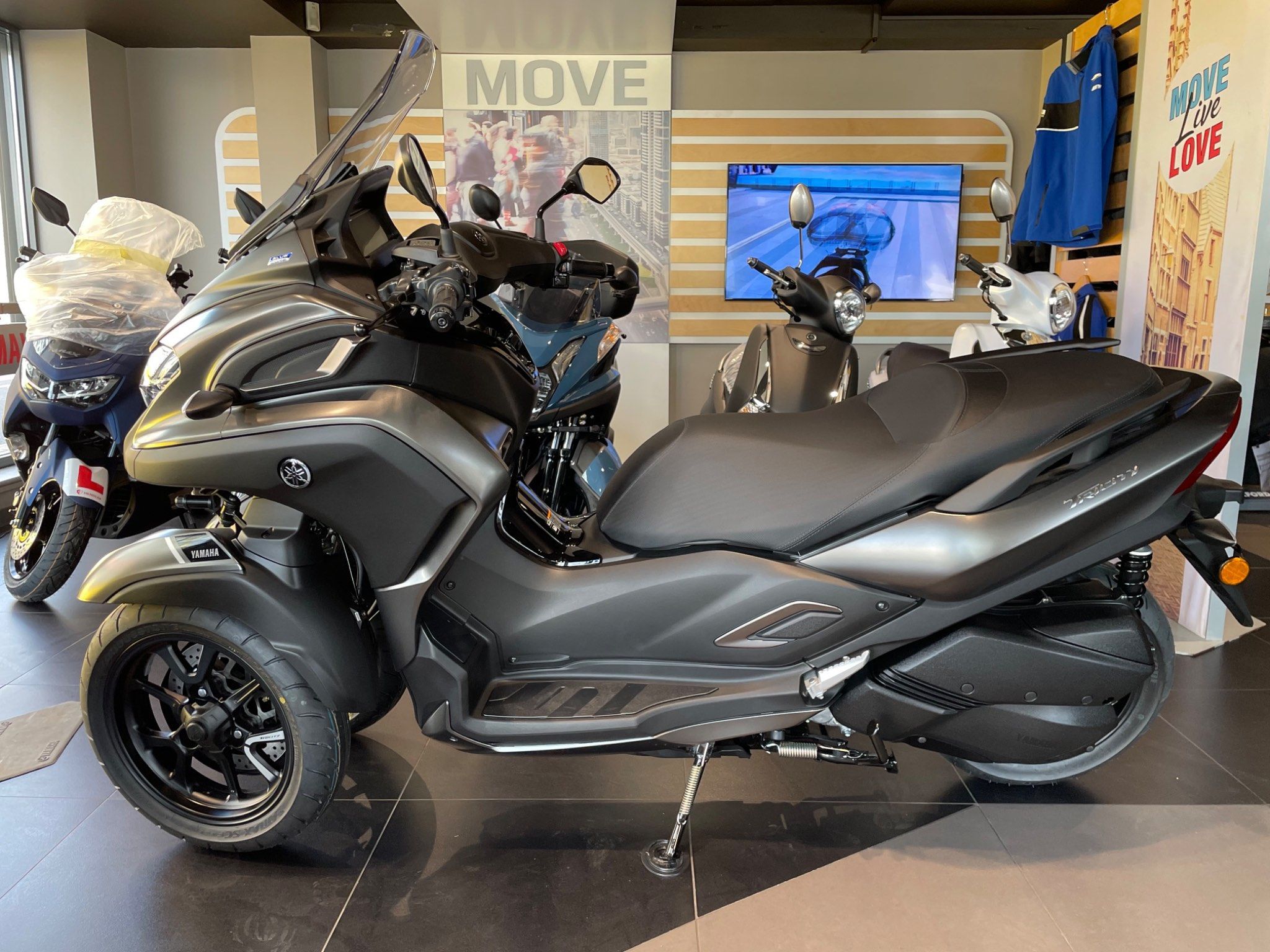 Brand Name
Product Name
Price
Product Availability