Model Description
At Omega Yamaha Centre you can buy your new Motorcycle or Scooter with the best deals in London.
24 Months Factory Warranty,
1-year Road Tax Included,
3 Years MOT Exempt,
2 years of roadside assistance free of charge (RAC),
No Extra Fees, OTR Included,
Free Data tool tracker* (only pay installation – subject to availability),
23 Plates Available,
PCP and HP Finance are Available,
Nationwide Delivery *,
Competitive Price (Best Deals in London),
Clothing In-Store,
Bike and Rider Accessories are Available in Store,
Authorized Service Centre (Workshop),
Off-site Purchase,
Video Call Available.
*Side boxes are available as well, not shown in the picture, however, it comes standard on the GT Version.
Hard side cases capable of carrying a full-face helmet and featuring colour coordinated panels are fitted as standard. You can also fit an optional top case if you need extra space – and the fully-floating luggage carrier system gives a natural riding feeling even when fully loaded.
For confident night-time riding, the TRACER 9 GT is fitted with LED cornering lights that get brighter as you lean further – while ten-stage adjustable grip heaters keep your hands warm whatever the weather. And for ultimate sports versatility, this high-tech performance bike comes with up-and-down QSS for smoother and faster gear changes.
*Cruise control system
*KYB semi-active suspension
*Hard side cases
*Up-and-down Quick Shift System
*LED cornering lights
*Dedicated colours and graphics
*EU5 890cc CP3 engine
*Lightweight CF aluminium die-cast frame
*6-Axis IMU plus lean-sensitive rider aids
*Next-generation design and styling
*Full LED lighting
*Twin 3.5" TFT meters
Other used & new bikes in stock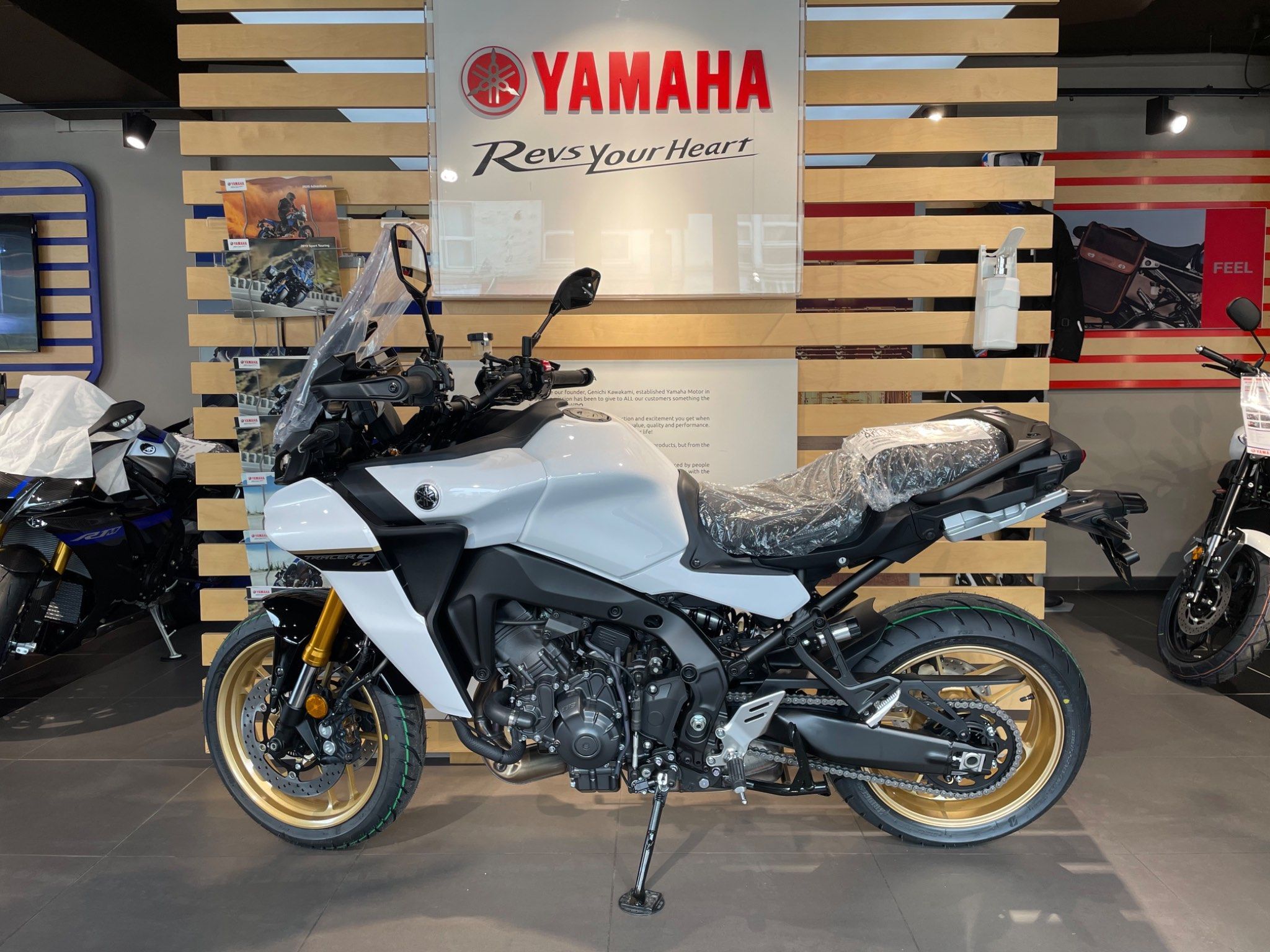 Brand Name
Product Name
Price
Product Availability