Model Description
***PROMOTION *** FREE DELIVERY UP TO 50 MILES *** £50 DELIVERY UP TO 100 MILES ***
At Omega Yamaha Centre you can buy your new Motorcycle or Scooter with the best deals in London.
Promotional Price, OTR Included.
24 Months Factory Warranty,
1-year Road Tax Included,
3 Years MOT Exempt,
2 years roadside assistance free of charge (RAC),
No Extra Fees, OTR Included,
Free Data tool tracker* (only pay installation – subject to availability),
23 Plates Available,
PCP and HP Finance Available,
Nationwide Delivery *,
Competitive Price (Best Deals in London),
Clothing In-Store,
Bike and Rider Accessories Available in Store,
Authorized Service Centre (Workshop),
Off-site Purchase,
Video Call Available.
* The Bike in the pictures is our demo unit, as the new units are in our storage (all colors available in Stock), Side boxes are available as well, not shown in the picture, however it comes standard on the GT Version.
Hard side cases capable of carrying a full-face helmet and featuring colour coordinated panels are fitted as standard. You can also fit an optional top case if you need extra space – and the fully-floating luggage carrier system gives a natural riding feeling even when fully loaded.
For confident night-time riding, the TRACER 9 GT is fitted with LED cornering lights that get brighter as you lean further – while ten-stage adjustable grip heaters keep your hands warm whatever the weather. And for ultimate sports versatility, this high-tech performance bike comes with up-and-down QSS for smoother and faster gear changes.
*Cruise control system
*KYB semi-active suspension
*Hard side cases
*Up-and-down Quick Shift System
*LED cornering lights
*Dedicated colours and graphics
*EU5 890cc CP3 engine
*Lightweight CF aluminium die-cast frame
*6-Axis IMU plus lean-sensitive rider aids
*Next-generation design and styling
*Full LED lighting
*Twin 3.5" TFT meters
Other used & new bikes in stock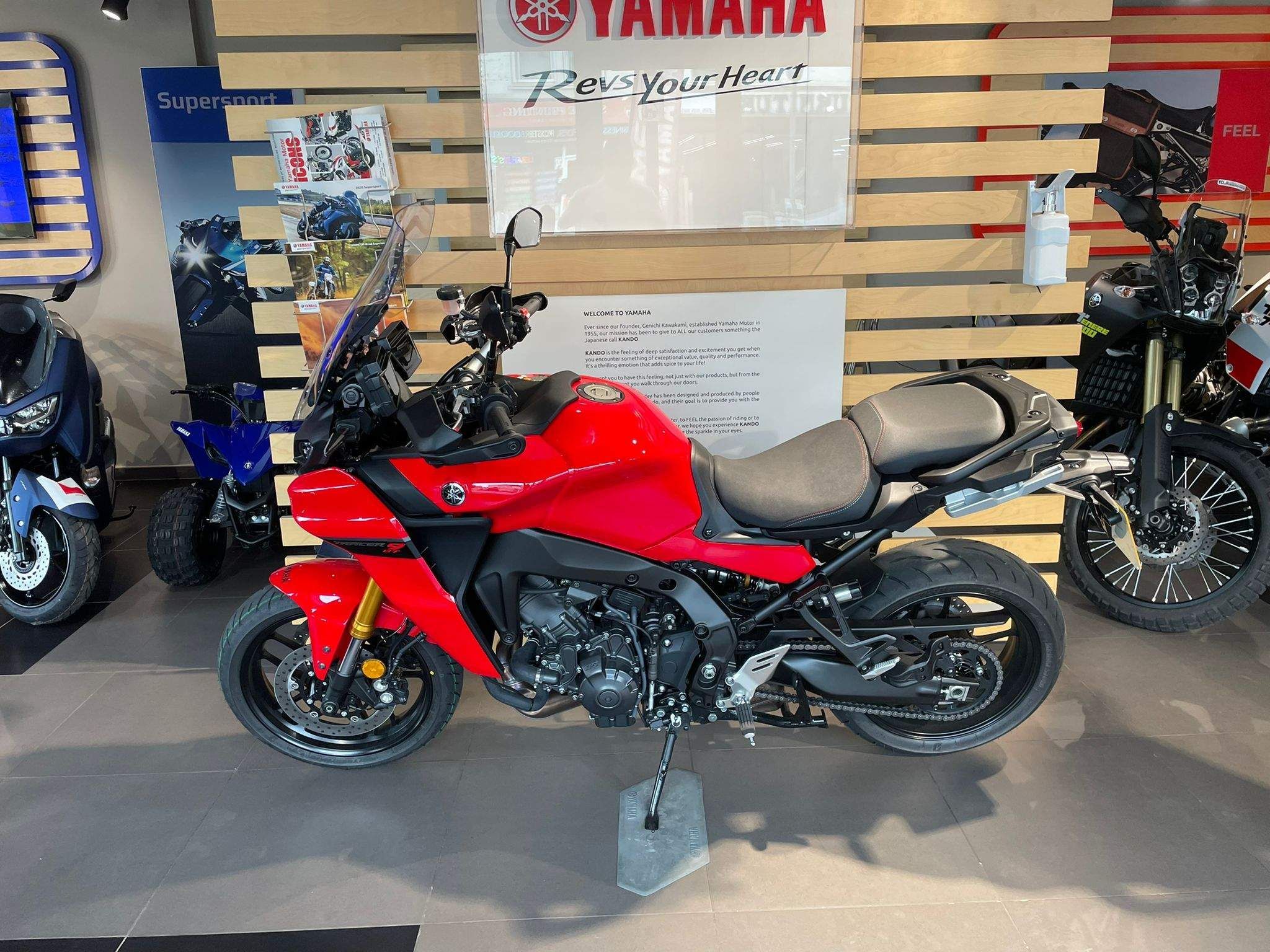 Brand Name
Product Name
Price
Product Availability